Edgeworthstown in Pictures
Edgeworthstown, Meathas Troim
Click on any item to select hidden text
What's on in Edgeworthstown, Rathowen & Streete (and also across County Longford)
St. Mary's to St. John's and Beyond Guided Walk
Location: Edgeworthstown
Join us for a tour around one of Ireland's hidden treasures. Follow in the footsteps of Maria Edgeworth, Oscar Wilde, Walter Scott, Oliver Goldsmith and others
Included in the Irish Independent's 100 great family days out in Ireland: Our county by county guide (24-07-2018):-
"Edgeworthstown
Take a tour around the grounds and restored walled gardens of Edgeworthstown House, ancestral home of novelist Maria Edgeworth (Castle Rackrent) and her famous father Richard Lovell. Hear stories of visits by Oscar Wilde and William Wordsworth. €5 per person, edgeworthstown.net"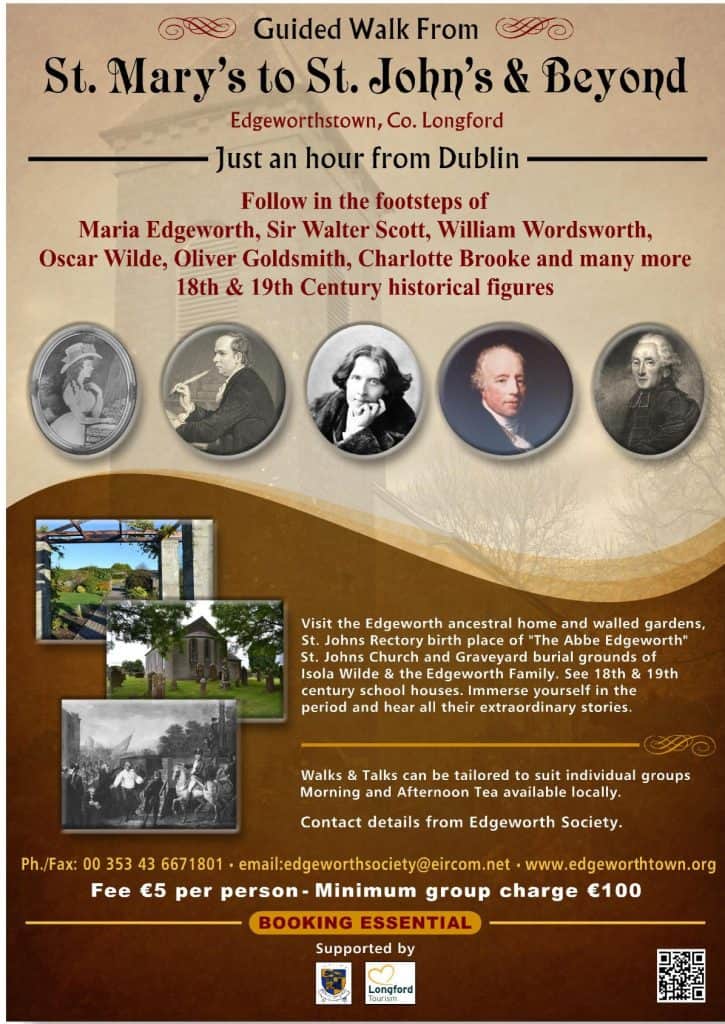 National Heritage Week
Time: 15:00 - 17:00
Location: St. Mary's Church
Edgeworthstown Heritage Week Walk
Each year, during the last week of August, many national and hundreds of local community organisations participate by organising events throughout the country. Many of the events that take place during the week are free and the programme highlights the abundance of great work that is carried out in all communities in Ireland to preserve and promote our natural, built and cultural heritage.
Follow in the footsteps of historical figures, William Wordsworth, Oscar Wilde, Sir Walter Scott with a guided walk on Sunday the 26th August.

The walk is part of Heritage Week and is a great opportunity to hear the wonderful stories of Edgeworthstown's historical past.

The walk will commence at St Mary's Church at 3.00pm and finish at the Old Schoolhouse. The event is free and there will be light refreshments at St John's Rectory.

Support events across County Longford.
Check out
Longford Event Guide – July
Longford Event Guide – August

Edgeworthstown Notes (updated each Thursday)

Local Correspondent:
Edgeworthstown District Development Association Ltd.
The Old Schoolhouse,
Ballymahon Road,
Edgeworthstown
Co. Longford
043 – 6671801
edglocdev@eircom.net
~ Notes as published in the Longford Leader 15-08-2018 ~
Mostrim G.A.A. (04.08.2018)
There was no jackpot winner. Numbers drawn: 2, 3, 9, 11.
Twenty-five Euro Winners were Brid Kiernan, Ray Hussey, Gillian Lee and Seamus Kiernan
Heritage Walk – Heritage Week 18th – 26th August 2018
"Follow in the footsteps of historical figures, William Wordsworth, Oscar Wilde, Sir Walter Scott with a guided walk on Sunday 26th August. The walk is part of Heritage Week and is a great opportunity to hear the wonderful stories of Edgeworthstown's historical past.
The walk will commence at St. Mary's Church at 3.00 p.m. and finish at the Old Schoolhouse.
The event is FREE and there will be light refreshments at St. John's Rectory.
Monster Bingo
Monster Bingo. In conjunction with "The Marquee in Drumlish" on Sunday August 19th @ 3:00pm in the `98 Memorial Hall Ballinamuck. €2,500 in Prize Money to be won. Monster Raffle on the Day with all proceeds going to Midlands Simon Community
Social Dance:
Our next Social Dance will be held on Friday 17th August in Streete Parish Park, Streete, Co. Westmeath. Colm Bourke will provide the music. Dancing from 10p.m. to 12.30.
Refreshments served. Free Raffle. Come along and enjoy the night.
Night of Drama
Four one act plays recently performed in Longford as part of the Cruthú Arts Festival will be presented in Mitchell's of Legan on Friday, 17th August at 8pm sharp. The productions are from Mostrim Players, Legan Drama Group, Backstage Theatre and Ennybegs Killoe.
Some of the participants include, Eileen Spillane, Betty Mulhare, Josephine Lynch, Com O'Reilly, Aoife Mulligan.
Mostrim G.A.A. ( 11.08.2018)
There was no jackpot winner. Numbers drawn: 17, 20, 23, 30.
Twenty-five Euro Winners were Richie Cheevers, Bernard Duffy, Margaret Dillon and Kiltubrid GAA
Mostrim Players and Mostrim Youth Players AGM
Mostrim Players and Mostrim Youth Players will be having their AGM shortly. We intend to restart our Youth Drama Classes early in September.
The considered age groups are 7 to 8. 8 to 11 and over 11's New members welcome.
The classes will be led by Vanessa Flood and two other youth workers.
Watch this space.
Saturday Music Ceol na n-Óg CCE music class
The Saturday Music Ceol na n-Óg CCE, music classes will resume on Saturday 15th August in the Old Schoolhouse and in The Green facility.
The following classes: Guitar in the Old Schoolhouse, from 10 to 11, tutor Thomas Doyle.
Also in the Old Schoolhouse, Keyboard with Aoife Mulligan from 11 to 1pm, followed by Fiddle with PJ Kennedy from 1pm .
In The Green Facility: bodhran from 10 to 11 for beginners with Maeve Donnelly, followed by tin whistle beginners with Maeve from 11 to 12 . Then bodhran for improvers with Maeve from 12 to 1, finishing with tin whistle improvers until 2pm.
Also in The Green, Banjo, tin whistle and flute with Sean Marshall.
Trad guitar, modern guitar and Beginners banjo and ukulele with Grace Ross.
Classes continue as per usual times. New members always welcome.
Come along and join the Joe Callaghan Branch of CCE. Call Pauline on 086 1513152

New Edgeworthstown Library Building
An application for planning permission was submitted to Longford County Council in August '15 for the new Community Library in Edgeworthstown.
The building is to be developed by Longford County Council on a site owned by Edgeworthstown Development Association in a joint venture between the two organisations.
The plans for the new library can be viewed at the county council offices, the county library and the Edgeworthstown Development Association's offices at the Old School
house.
Funding of €1.25 million from the Department of the Environment and the Libraries Capital Investment Programme was announced in January '16.
Edgeworthstown Development Association will also unveil plans for a new streetscape in the town shortly.
It hopes that the library will be finished by 2017, the 250th anniversary of the birth of Maria Edgeworth and the 200th anniversary of the death of Richard Lovell Edgeworth.

Love where you Live! Edgeworthstown Tidy Towns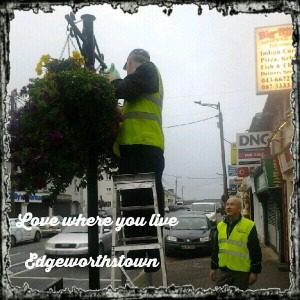 Edgeworthstown Tidy Towns

Litter Picks and Cleanups
Saturday afternoon and Wednesday evening work groups (weather depending):
Meet at The Edgeworth Hotel Wednesdays at 7.30p.m. and Saturdays at 2.00 p.m.
Sunday morning litter picks continue each Sunday morning.
Meet at 8.00 a.m. at The Edgeworth Hotel

Tidy Towns – Philosophy and Recruitment Drive



Litter at Aughafin Cemetery – January 2018
We are appealing to users of Aughafin Cemetery, when tending to the graves of loved ones, to bring their old flowers/plants/plant pots and general rubbish home.
Longford County Council do not currently collect rubbish from the cemetery. Any discarded rubbish piles up and quickly becomes unsightly. Bring a plastic bag for soil and old plants/flowers which you can compost at home and collect plant pots and give them to the gardeners at Our Lady's Manor.
Many thanks.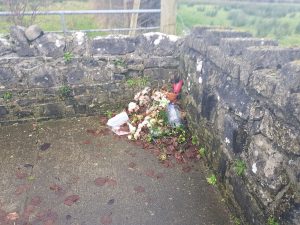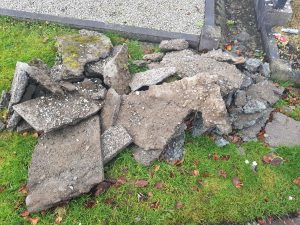 < img src="http://edgeworthstownparish.ie/wp-content/uploads/2018/01/20180127_144236-1-300x225.jpg" alt="Litter at Aughafin Cemetery January 2018" width="300" height="225" class="size-medium wp-image-5139" />
Links
Be sure to check the Tidy Towns website and Facebook page as well as The Edgeworth Society website for more details and calendar of events locally. Use the links below.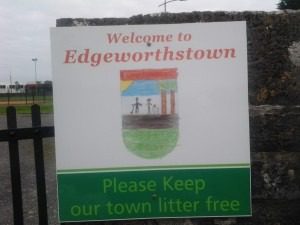 https://mostrimtidytowns.wordpress.com
http://edgeworthstown.org
https://facebook.com/edgeworthstowntidytowns





2016 SuperValu TidyTowns Competition
After almost 6 decades (25 years have been sponsored by SuperValu), TidyTowns continues to go from strength to strength. The competition was designed to bring communities togrther in a spirit of neighbourly pride for the town in which they live. It celebrates the power of individuals within communities to effect positive and sustainable transformation; the power of a village or town to become a stronger community.
The results of the 2016 SuperValu TidyTowns Competition were announced on 26th September.
In this year's Tidy Towns Competition we improved our marks in all categories:
Overall marks were 263, up from 253 in 2015 and 244 in 2014.
Many thanks to all who worked throughout the year to achieve this very positive result – read the adjudicators report on: http://www.tidytowns.ie/u_reports/2016/2016%20County%20Longford%20Edgeworthstown%20714.pdf
Our town has the potential to achieve much better and will be rewarded with much higher marks provided we have support and practical help from all members of our community. While most of the visible effort comes from a small group of Tidy Towns volunteers sometimes the efforts of an individual shines through. This short excerpt from the adjudicators report comments on how he/she found St. John's school:
"Another stand out building is a school – St John's Church of Ireland National School 1886. It is very well presented and belies its age. Large, well filled window boxes and flower containers at the base of the schoolhouse wall add lots of colour. Well tended roses and shrubs along the boundary wall add further colour. Space has also been found for trees. Recycling bin. School yard spotless. All neat and tidy. A very well preserved and presented part of Edgeworthstown's built heritage."
This is the result of Michael McCormack's work and is an example of how one person's efforts can make a difference.
If you have pride in the town you live in and would like us to achieve higher marks please contribute a small amount of your time to work with the Tidy Towns group for a few hours each week.
Litter picking – Weeding – Flower basket watering
Volunteers are badly needed and are always welcome
– contact Tom Dooley on 087-2405387.
Volunteers needed for Saturday afternoon and Sunday morning litter picking (and for Monday and Wednesday evening work groups during the Summer). Or organise a group to litter pick in your own street, road or housing estate?

Edgeworthstown Lives - Interviews with Local People

Back in 2015 Gerry Lynn, Jimmy Connell and John McGerr discussed the idea of interviewing some members of the older generation of our parish with the idea of collecting their stories and memories.
The resulting videos below are interivews of local people reflecting on times past and how life has changed in and around Edgeworthstown. The interviews were conducted by Jimmy Connel and filmed by John McGerr (many thanks guys). More interviews will be added here as they are made available.
See also Facebook page EDGEWORTHSTOWN LIVES
CLICK HERE
Sean Logan, Church Street
CLICK HERE (running time 36 minutes)
Paddy and Lena McLoughlin, Kilsallagh
CLICK HERE (running time 58 minutes)
Gertie McEnroe, Pound Street
CLICK HERE (running time 25 minutes)
Jackie and Margaret Devine, Shantum
CLICK HERE (running time 51 minutes)
Liam and Linda Monaghan, Ballinruddy, Ardagh
CLICK HERE (running time 1 hour and 25 minutes)
Tom and Nora McLoughlin, Bracklin
CLICK HERE (running time 1 hour and 2 minutes)
Johnny Lynn, Main Street
CLICK HERE (running time 38 minutes)
Harry Burke, Barne
CLICK HERE (running time 1 hour and 3 minutes)
Lesser Spotted Journeys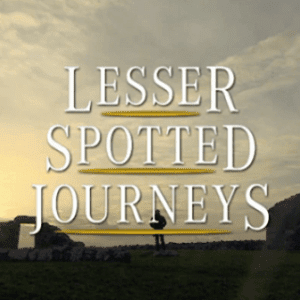 Click HERE for the October 2017 show when Joe Mahon visited and explored Edgeworthstown
(courtesy Westway Film Productions Ltd.)
Midlands Busking Festival 2017
EDGEfest 2017 Honda 50 Challenge Motorhome Rally
Heritage Council National Award - Heritage Hero 2017 - Matt Farrell
The Heritage Council's Heritage Hero Award celebrates someone who has made an outstanding contribution to the protection and promotion of heritage in Ireland. This year 86 individuals were nominated.
Ireland's Heritage Hero, Matt, established Edgeworthstown District Development Association and the Edgeworth Society in 1994. Recently he has been the driving force behind the Edgeworth Heritage project which involved the establishment of the Edgeworth Heritage and Literary trail which takes in Edgeworthstown House and Walled Garden, St John's Rectory with its Wilde and Goldsmith connections and St John's Graveyard and Church.
Other projects include the development of The Fair Green and The Old Schoolhouse which function todays for training and education purposes and continues the example set by Richard Lovell Egeworth and Maria Edgeworth.
Well done Matt in achieving this national recognition of your efforts over many years.
St. Mary's Community Campus
Granard Road, Edgeworthstown
043 6672417
http://www.stmaryscommunitycampusltd.ie
Check our website for full details and to download our new app for Android and iPhone – keep updated on the go.
MONDAY
9.45-10.45a.m. Beginners Total Body Fitness NEW CLASS !!!
Mags 087 7759411
6:30-8:15pm Irish DancingBeginners/Advanced Class
Doolan/Cullen School of Dancing, Annette Doolan 087 2075695
TUESDAY
5:00-6:30p.m. Longford Youth Services
Mark 043 3340907
6:30-7:30p.m. Pilates
Michelle 086 1013431
Sports Hall
8.00–9.00p.m. Basketball Senior Ladies team training.
Sports Hall
9.00–10.00p.m. Basketball Senior Men's team training.
WEDNESDAY
3:15-4:15p.m. Irish Dancing
5+ yrs. O'Reilly School Carole O'Reilly 087 1191130
4:30-5:30p.m.
Afterschool (Private Group)
5:45-6:45p.m. Kids Badminton
Paula 086 3575726
Slimming World
Jenny 086 1094773
Sports Hall
Badminton Club
Bridie Halpin 087 9075071
THURSDAY
Step Aerobics
Mags 087 755 9411
Damien Sheridan (Private Group)
Set Dancing NEW CLASS!!
Shane Ryan 087 7921362
Basketball Open Session for men and women
FRIDAY
Zumba Dancing (with flashing lights for party atmosphere)
Margaret Cummins 087 7759411
SATURDAY
Midlands Shotokan Karate Club
Ciaran Wadd 083 3068331
Mostrim Players Amateur Drama Group
Jimmy 087 2891726
Sports Hall:
Basketball Senior Ladies team training and home game time
8.30-9:30.p.m Basketball Senior Men's Team training and home game

Joe Callaghan Ceoiltas Coiltoiri Eireann
Contact: Patricia Masterson 087 2970731
Music Classes
Dance Classes
Music Sessions
Céilí or Set Dancing
Edgeworthstown Library
Summer '17:
Edgeworthstown Library is now open the following days:-
Tuesday: 11 a.m. – 5 p.m.
Thursday: 10 a.m. – 5 p.m.
Library membership is free of charge with internet and printing/photocopying/scanning facilities. Books may be borrowed for up to 3 weeks and may be renewed online or by phone.
On the days that the library is not open books can be returned by dropping them through the letter box (green door) of library.
For enquiries contact Helen Martin or Helen Sheridan 043 6671927
Community House, Cloverwell
Coffee and information mornings for local residents take place every Monday at 11.00a.m. in the Community House, 43 Cloverwell, Edgeworthstown.
If you would like to attend please contact Peter Masterson at 083-3051786