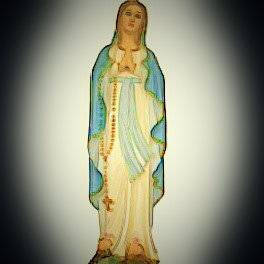 Our Lady, Queen of Peace Pray for us
Our Lady, Queen and Mother Pray for us
Our Lady, Mother of the Church Pray for us
~ Introduction ~
Réamhrá
Céad Míle Fáilte
Firstly a hearty welcome to all who have moved into our parishes in recent times!
Many thanks for visiting our Parish website. This site has been designed with three aims:
Firstly to aid the work of our priests in our parishes in preaching the word of Jesus and their teaching of His message to us.
Secondly to aid parents, children and adults as our children and young adults prepare for the Sacraments and also for adults who are preparing for the Rite of Christian Initiation of Adults (RCIA).


Thirdly to reflect the wider community among whom we live and the various activities and organisations that go to make up our community. We acknowledge and respect the diversity of faiths and origins in our multi-faith and multi-ethnic community.
We invite your views and contributions on church and parish life. Also as this site was built with limited resources there may be aspects that could be improved – do let us know.
Feel free to e-mail us at edgeworthstownparish@gmail.com
If the menu below does not work with your browser or operating system click here for a traditional style menu
~ Menu ~
Roghchlár
Click on image for
Schools Page

– St. Mary's N.S., Edgeworthstown
– St. John's N.S., Edgeworthstown
– Naomh Tomas N.S., Rathowen
– Rath Eoghan N.S., Rath Eoghan
– St. Fintans N.S., Lismacafrey
Click on image for
Other Denominations

– Church of Ireland
– Presbyterian
– Redeemed Church of Christ
This website uses cookies
Your continued use of this site indicates your acceptance of them.
Read our Privacy Policy and Cookies Policy here. privacy policy